What is Transfer Reflective Film?
18 August 2023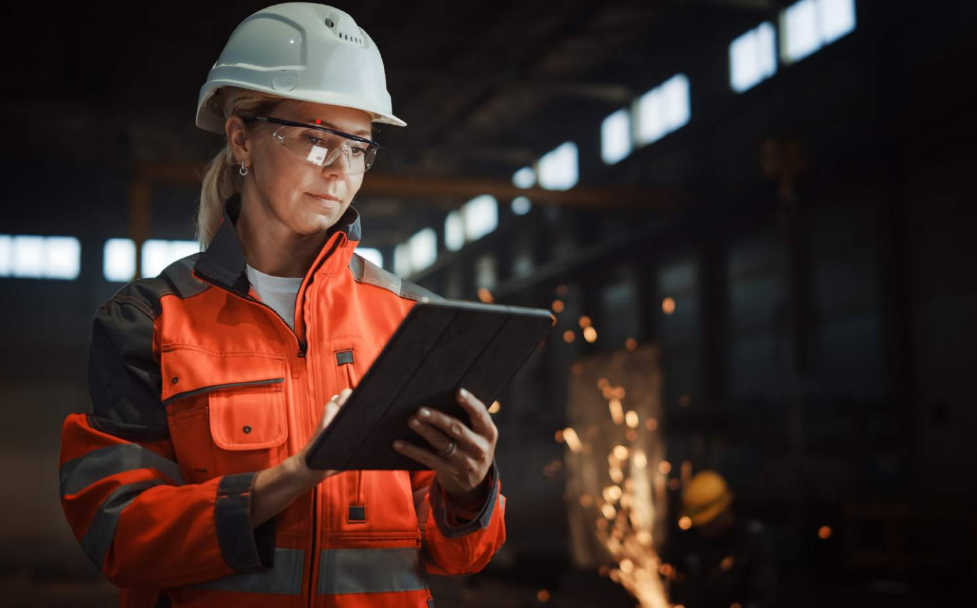 What is Transfer Reflective Film? Reflective Film Items from TG Textile Product Range 
Transfer reflective film is a type of reflective product designed to reflect light back to its source and applied to other materials or fabrics via a heat press or a similar device. These reflective films, with various application areas, share a common feature of making objects more visible, especially in low-light conditions like night or fog. Transfer reflective films can be manufactured from various materials, including polyester, polyurethane, cotton, and acrylic, and are known as cotton reflector or polyester reflector films in the textile industry. 
What are the Usage Areas of Reflective Film? 
Reflective films find applications in security uniforms for law enforcement, health professionals, emergency response teams, and miners working in challenging environments. They are also used in transportation vehicles such as cars, trucks, buses, and lorries. In addition to safety wear and workwear, reflective films are utilized in warning signs, construction panels, traffic warning signs, and stop signs. These versatile textiles also extend to the fashion industry, home decor, and even advertising. 
Benefits of Using Transfer Reflective Films
High Visibility:

Transfer reflective films are specifically designed to reflect light back to its source, making objects they are applied on more visible, particularly in low-light conditions. This attribute makes them a crucial element for enhancing safety. 
Durability:

Manufactured from durable materials using high-tech applications, transfer reflective films can withstand repeated use and abrasion, making them ideal for challenging environments. 
Ease of Application:

Transfer reflective films can be easily applied using a heat press or similar device, making them a convenient choice for various applications. 
Multi-Purpose Use:

Transfer reflective films can be cut into different shapes and sizes, allowing for various purposes without limitations. For instance, certain types of reflective films enhance visibility for maritime crew on ships, ferries, and boats during low-light conditions, while other types add vibrant colors to fashion designs. 
Now, let's take a brief look at where these versatile reflective films fit in TG Textile's product range: 
Reflective Films Used in Official Institutions and Workwear 
TG Textile, a distributor of DM Reflective Material and producer of narrow weaving, offers various reflective film products suitable for official institutions such as the police officers, gendarmerie, emergency response teams, traffic police, as well as workwear, overalls, worker vests, helmets, caps, worker trousers, worker jackets, and municipal worker uniforms. Some examples of these products are DM 4201 Silver Polyurethane Transfer Reflective Film, DM 4310 Silver Horizontal Lined Transfer Industrial Washable Reflective Film,DM 4300 Silver Horizontal Lined Transfer Reflective Film, DM 4120 Industrial Washable Silver Transfer Reflective Film, DM 4101 Silver Reflective Transfer Film, DM 4102 Gray Reflective Transfer Film. This category also includes 3M Scotchlite's 3M 9725 Silver Reflector Transfer Film. 
Furthermore, the 3M 5637 Yellow/Silver/Yellow Flame Resistant Horizontal Stripe Reflective Film, which guarantees flame resistance and complies with EN 469, ISO 11611, ISO 11612, ISO 14116 standards, is suitable for use in risky emergency response teams' uniforms, electrician workwear, heavy industry sectors, and many more. 
Reflective Film Products for the Textile and Design/Fashion Sectors
One of TG Textile's standout products is the  Rainbow Reflective Film, specifically designed for textile design. This film, used in ready-to-wear products, pet products, and bags, appears black during the day and reflects rainbow colors when illuminated at night, making it a highly functional material. Rainbow Reflective Film is compatible with various fabrics, including cotton, polyester, oxford, and elastic, and can be heat-treated, cut with a knife, or used with laser cutter plotter machines for logo or lettering work. 
The DC4000 Color Reflective Film is a commonly used reflective film in daily life. It is suitable for sportswear, outdoor wear, ready-to-wear products, bags, and bag accessories, among other areas. The DC4000 reflective film can be manufactured in desired colors according to order content and is easy to use with knife or laser cutter plotter machines. 
Another reflective film product, DM 9002 Photoluminescent Film, captures daylight and ensures user visibility without the need for a light source during evenings or dark moments. Photoluminescent fabric, with DIN67510 B class certification, is resistant to wear and can be used for up to 30 washes. 
In conclusion, transfer reflective films are versatile and practical products used in various industries and applications. They are an excellent choice for increasing visibility in low-light conditions, ensuring the safety of garments and equipment. If you are looking to enhance the safety of your clothing and equipment or seeking a new and vibrant experience in the textile and design sector, it's time to try TG Textile's transfer reflective films!